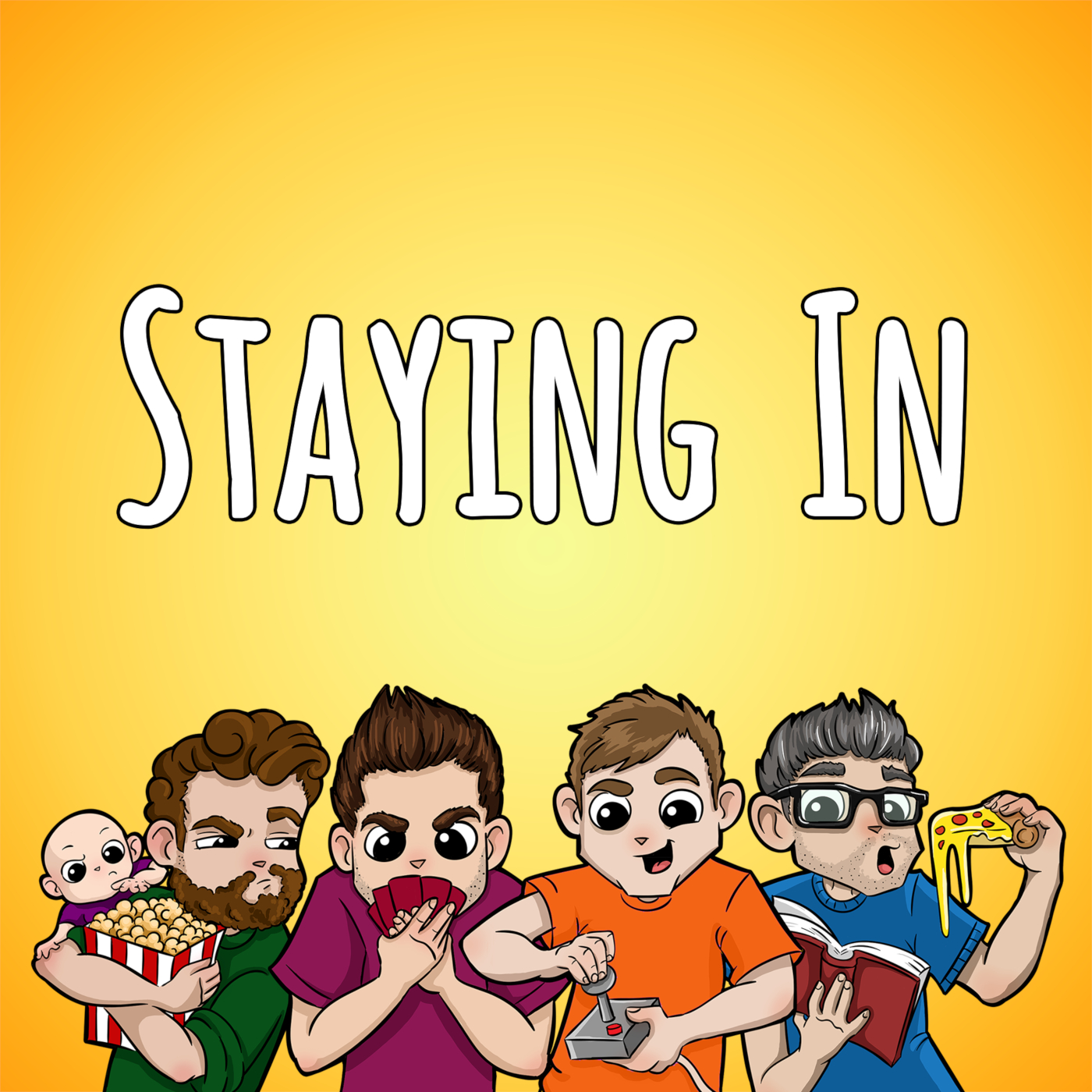 00:11 - Arguing about The Bee Gees.
04:13 - We decide upon our favourite video games, board games, TV, and films from the previous 100 episodes. We each chose our personal top tens - including fantastic things that you should absolutely check out - and then attempted to get the complete list down to just the very best of the bunch as a collective ten we can all agree on. The full list was;
- Bart Bonte Games (Ep80)
- Batman Role-Playing Game (Ep57)
- Burgle Bros. (Ep1)
- Celeste (Ep81)
- Cosmic Encounter (Ep51)
- Dear Esther: Live (Ep49)
- Dread (Ep13)
- Hamilton (Ep67)
- His Dark Materials (TV Series) (Ep92)
- Keep Talking & Nobody Explodes (Ep62)
- Knives Out! (Ep93)
- Mary Poppins Returns (Ep72)
- Monikers (Ep50)
- Night in the Woods (Ep66)
- Oddworld: New 'n' Tasty (Ep7)
- Oxenfree (Ep40)
- Pandemic Legacy (Ep30)
- Project Highrise (Ep70)
- Return of the Obra Dinn (Ep77)
- Sherlock Holmes: Consulting Detective (Ep6)
- Star Realms (Ep31)
- Stardew Valley (Ep46)
- Taverns of Tiefenthal (Ep88)
- The Adventure Zone (Ep39)
- The Crew (Ep98)
- The Good Place (Ep44)
- The Mind (Ep60)
- TowerFall Ascension (Ep75)
- Trackmania Turbo (Ep4)
- UK Games Expo (Ep81)
- Uncharted 4 (Ep4)
- Uncharted: The Collection (Ep6)
- War of the Ring (Ep35)
- Warhammer 40,000: Kill Team (Ep98)
- XCOM 2 (Ep42)
28:35 - The man who used to be James Bond, and further deliberation.
41:40 - The game at the core of all of Sam's family gatherings, a Wolfgang Warsch lovefest, and more.
54:36 - An off-brand topic.
All that, and things that are totally "off the top of our heads", with Dan (@ThisDanFrost), Kris (@DigitalStrider), Sam (@MrSamTurner), and Peter (@XeroXeroXero).
Links to where you can find us - StayingInPodcast.com
Quick note: though this episode was released on April 1st 2020, we actually recorded it in late February 2020, which was before the Coronavirus (COVID-19) pandemic reached the UK. So while it's nice to get together with pals normally, under these circumstances we recommend you check the advice of local authorities before considering whether to do so.